Finding a towing service that fits all your needs of roadside assistance, fast and reliable transport, excellent customer service and an excellent driving record might seem like a challenging and uncomfortable experience. Nobody likes getting stranded on the road needing to call a stranger to help or pick them up. We can assure you that Raleigh Towing more than happy to satisfy all your needs for a quick, affordable tow service. We maintain a large fleet of vehicles that offer the fastest tow truck service in Raleigh that is both competitively priced and safe.
We have professional, responsible and safe drivers available 24/7/365 to tow your vehicle wherever you need it towed. Sunshine, rain, snow, or ice, our drivers will assist you with all your towing, flat tire, roadside assistance needs. We pride ourselves on being the best towing professionals in the Raleigh area, and we hope to live up to your greatest expectation when you give us a call.
When you're looking for a wrecker service that understands that your vehicles are an asset to you and they need to be taken care of to get them to their destination, look no farther than our roadside service professionals at Raleigh Towing.
Needing a tow service usually implies you have a critical vehicle situation and you need assistance that can provide you with efficient transport while respecting your time as well. Our drivers understand that urgency, and they get every customer back on the road again or take their vehicle to the required destination. We are proud to be the fastest and safest towing service in the Triangle area.
Don't stress about your situation, give us a call now and let our friendly tow truck staff take care of your vehicle and make sure you are taken care of. Your safety is a main concern so you're in good hands when you call Raleigh Towing.
Raleigh Towing provides reliable and trustworthy drivers who have excellent driving records to transport your vehicles from within the area to as far away as you need across state lines. As a full service towing company, we offer a wide range of amenities including 24-hour roadside assistance and emergency service at fair and affordable prices that you would expect from a high-quality service provider.
 
When you choose us, we assure you that your vehicle is in safe hands for transport. Our drivers have extensive knowledge of many types of vehicles to provide you with solutions that can get you back on the road when you're stranded. If your car is broken down in or around Raleigh, call our towing professionals today!
Accidents happen, and it's an unfortunate part of driving a vehicle in city streets and highways. Even the most experienced drivers can get into trouble and need some help from a 24-hour towing company serving the Raleigh area.
 
When your vehicle is in the ditch, broke down, dead battery, out of gas, or a flat tire and you need some roadside assistance, our towing service is here to get your car to a destination for repair. We can even offer wrecker services if your vehicle is completely damaged. If you have an issue preventing your vehicle from getting you to your destination, call the professionals at Raleigh Towing, you can depend on our drivers to assist you.
Safe and convenient transport is the services that we offer to everybody. As a large fleet, we have a flatbed tow truck available for towing your vehicle to its final destination. A significant advantage of flatbed trucks is that it keeps all four wheels of your vehicle off the ground. If you need a vehicle towed several hundred miles, flatbed towing is the preferred choice because you won't have the extra wear and tear on your tires.
 
Additionally, a flatbed tow truck is the safest form of moving a car because you don't have to worry about someone rear-ending your vehicle as it is getting towed behind a tow truck. Your vehicle is kept high above the city traffic and severe weather conditions on the roads. At Raleigh Towing we only employ drivers with stellar driving records who know that safety comes first and will not take risks with your vehicle. 
Without a doubt, the semi-truck is one of America's favorite and most vital transport trucks. They are responsible for carrying nearly every kind of goods and products around our country. Some of our favorite companies like Amazon and Walmart would be crippled overnight if anything happened to the semi-truck drivers. It is a well-known fact that truck drivers are some of the best drivers on the road. Averaging 8+ hours driving each day, and some logging hundreds of thousands of miles each year on their trucks.
 
Even the best semi-trucks breakdown from time to time. When a semi-truck breaks down, not every wrecker truck company has the heavy-duty equipment necessary to tow these trucks to a diesel repair shop, especially if your truck needs to towing for several miles. Raleigh Towing offers heavy duty towing for such occasions for semi-trucks, and we have a large fleet of heavy-duty trucks that can handle your needs without needing to call two and three other services to accommodate all of your semi-truck needs.
If you go to start your vehicle and the dash lights don't come on, and you hear a click when you turn the ignition, then there's a good chance your vehicle needs to be jump started. Dead batteries are a common problem on the cold winter nights in January and February. When the weather turns cold outside, the cells in your car battery don't produce as much power, which makes it more difficult for it to start your vehicle. If you have a set of jumper cables in your car and another running vehicle to jump start it from, then the problem is an easy fix.
 
We understand that not everyone has a set of jumper cables in their vehicle, or has someone they can call upon any time of day or night to help provide your vehicle with the battery jump to get your car started. Additionally, it's not safe to flag someone down on the highway, because not everyone has good intentions of helping you. If you're stuck in a bind and need someone to help jump start your vehicle, call the pros at Raleigh Towing.
Are you in an unfortunate situation and the gas station is further away than you initially thought? Or did your gas gauge say the tank was full but is apparently not working correctly, because your vehicle won't start and is making choking noises for fuel that isn't there? If you are in this situation, there's no need to stress. You can give us a call, and our drivers will be there to provide the fuel you need to get you back on the road to your destination.
 
Our vehicles are capable of holding enough fuel to fill your tank or to get you to the nearest gas station if that's what you prefer. There are times when you don't notice the low fuel gauge, or you think you can squeeze out ten more miles before going to a gas station and then your car stalls. When you need a safe option to get you off the side of the road, you can depend upon us to assist you. 
Emergencies and unfortunate situations are always capable of happening when you drive a vehicle. That's just life. When you need a full service towing company that you can depend on to provide roadside assistance or the best towing service in the Raleigh area, then you need to contact us. We are here for you 24 hours a day, 7 days a week, and 365 days a year, 366 on leap years. Pull out your phone and call us from the side of the road and we will be there in no time at all, any time of day and any season of the year.
 
Raleigh Towing answers each request as a pressing need, and we never keep our customers waiting longer than necessary. As soon as you call, we will either dispatch a driver or be able to give you an estimated time of how long it will be until we can get someone on the road headed to help you. When you hang up with our dispatcher, you can rest assured knowing help is on the way. There's never a delay, and you will always have a good driver who has excellent customer skills and experience and can get you back on the road as quickly as possible.  
See What Our Clients Are Saying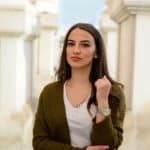 Jodi S.
"My car was recently totaled, and it was just sitting in my driveway. I made a few phone calls and got a few estimates to see how much it would cost to tow the car to the junkyard. Raleigh Towing gave the best price and were friendly from the beginning, showed up on time, and did a quick efficient job. I highly recommend Raleigh Towing."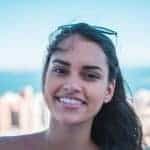 Lily W.
"Service beyond the call of duty!!! A+. I spun out on I-85 and your driver pulled up behind my car, turned on his flashers, turned the car around and towed it. Saved lives! Thank you. Recommend!"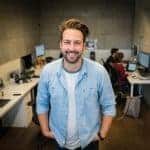 Dan D.
"One of my drivers broke down and your company was there immediately. Your customer service was excellent and your price was very reasonable. I will recommend you to anyone. Thank you for your great service on getting my driver up and running. Time is money!"
© 2021 Raleigh Towing, All Rights Reserved.